Christmas at Oranmore House
We are delighted to launch the Christmas Menu for 2023 which will run everyday throughout December.
From succulent roast turkey with all the trimmings to sumptuous vegetarian delights and decadent desserts that will delight the senses, our Christmas Menu promises an unforgettable dining experience that captures the essence of the season.
We do encourage everyone to make a reservation when visiting Oranmore as our capacity can be limited.
  Please check out on Dining Page for more menu details on Lunch, Afternoon Tea, Evening Dinner and Sunday Lunch.
Bookings
 Call – 028 2565 2239
Email –  info(Replace this parenthesis with the @ sign)oranmorehouse.com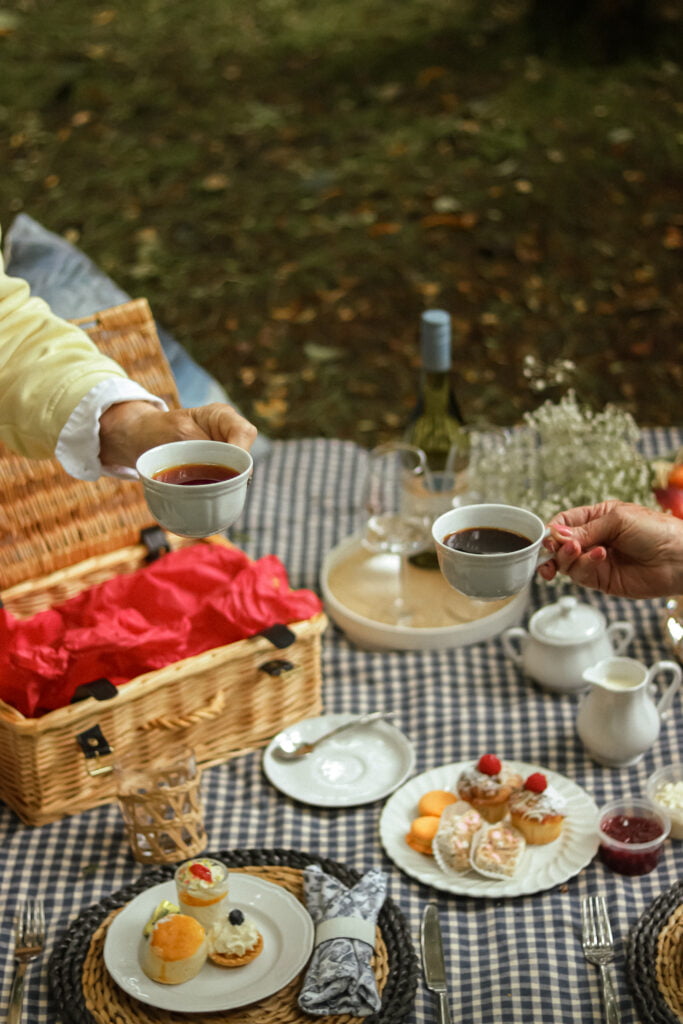 EXCITING NEWS
Oranmore @
Home
Oranmore Shop is open!
Struggling to find the perfect gift? Our Afternoon Tea Hampers are an ideal treat! Check out what is inside our hampers.
Our Click & Collect service will operate Tuesday to Sunday 12-6pm.
All orders must be placed by 5pm the day before pick up.
For bookings please visit Oranmore Shop: 028 2565 2239  |  info(Replace this parenthesis with the @ sign)oranmorehouse.com
Please Note that we cannot accept Gift Vouchers for payments of any products in the Oranmore Shop.
Situated in Ballymena
Welcome to
Oranmore House
An award-winning Restaurant & Guest House in the heart of Ballymena.
Oranmore House is a 19th Century building which was restored to it's original charm by the McLarnon family.  With years of dedication to the hospitality industry, we believed that we can transform your experience by offering a top quality service and dining in an exquisite setting.  Oranmore House is situated in County Antrim, on the outskirts of Ballymena town, Our centralised location offers close proximity to public transport routes.
All guest rooms offer comfort and style and the interior design reflects the history of Oranmore House and the rooms are furnished in an antique, traditional style.  Our dining experience presents the culinary delights of Head Chef Fiona McLarnon.  We source the majority of our ingredients locally & we grow much of our own produce on site such as herbs, fruit & vegetables.
ENJOY THE EXPERIENCE OF
Afternoon Tea at
Oranmore House
Created using only the finest ingredients, our afternoon tea is a real treat.  From £30.00 per person, you'll enjoy a selection of sandwiches, cakes, pastries and traditional scones with strawberry jam and cream.
TASTE AT ORANMORE HOUSE
Dining at
Oranmore House
Whether you visit Oranmore House in Ballymena for lunch, dinner or breakfast we always ensure that you have the finest dining experience in our restaurant.  Our menus change seasonally.  Click the link below to view our menu.
It's Gin O'Clock
Cocktails
at Oranmore
Order yourself a Cocktail whilst waiting for your Meal to be served.
Everyone's favourite room at Oranmore House is the Lounge. Luxurious, Elegant & Cosy, situated at the front of the house, overlooking our lush green gardens.  Why not order yourself a cocktail whilst you are waiting for your meal to be served. From Negroni's, French Martini's, Margarita's & Manhattan's; we have a large selection to choose from.
INDULGE
Accommodation Special
offer at Oranmore
We are delighted to be able to offer you two nights bed & breakfast, including one evening meal on either night for £299.  This deal is only redeemable for one use in the duration of your stay. Year long special excluding Christmas.  Call us on 028 2565 2239  or alternatively send us an email to info(Replace this parenthesis with the @ sign)oranmorehouse.com to book.
POP IN FOR A
Light Lunch at
Oranmore House
As well as a hearty lunch or three course meal, you can also avail of a light lunch brunch at Oranmore House.  If you are working and don't have long for lunch, you can stop by and we will make you up a sandwich and salad or soup and sandwiches.  We ensure that we cater for everyone!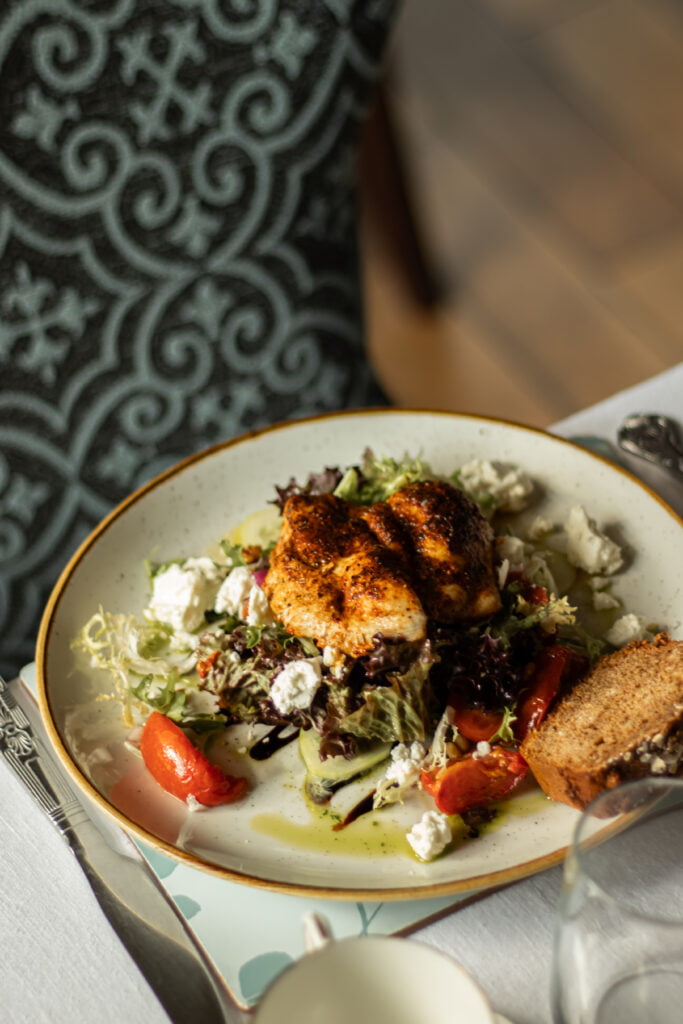 Vouchers
Purchase a Gift Voucher
from Oranmore House
Our gift vouchers are extremely popular at Oranmore.   Whether you wish to treat a loved one, friend, or a member your family, give us a call.  Call us on 028 2565 2239  or alternatively send us an email to info(Replace this parenthesis with the @ sign)oranmorehouse.com
We love sharing photos of life at Oranmore House with you all.  From photos of our delicious food, to our luxurious rooms and to our beautiful surroundings in the heart of Ballymena.  We love being on Instagram so why not give us a follow and keep up to date with all things Oranmore House,.